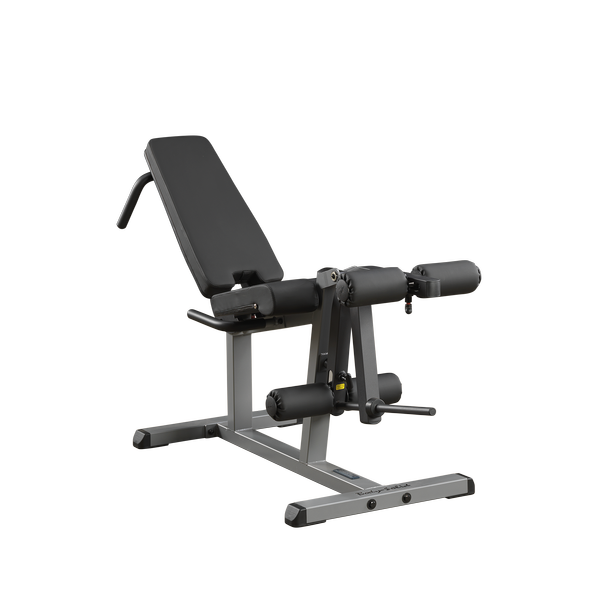 Body Solid Gcle-365

Leg Extension & Supline Curl
-Back Pad with Hold down Grips.
-Can be Set to 3 Upright and 2 Supinated Positions.
-Wide Base Eliminates Rocking.
-Oversized 8" Foam Rollers.
-Pop-pin Adjustable Vertical & Horizontal.
-Leg Extension Adjusts from 13"-17".
-Dimensions:55"L x 27"W x 48"H.
Body Solid GCLP 100
-Combines Leg Press & Calf Raise Exercises.
-Seat Slide is set at a 30 Degree angle.
-Carriage with Sealed Linear Bearings.
-Adjustable back rest for Different Users.
-Weight Capacity:1000Lbs.
-Dimensions:67"L x 47"W x 46"H.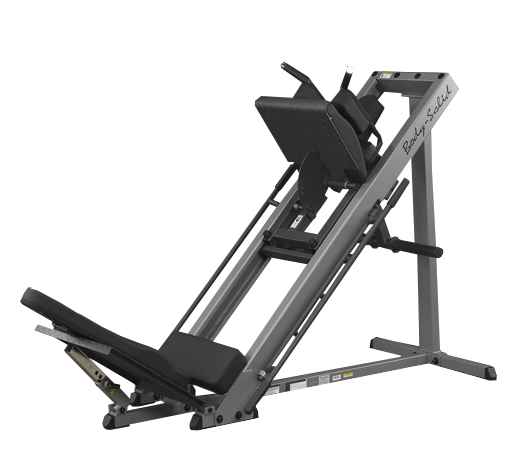 Body Solid GLPH1100
-3 lock Out Positions for User Safety.
-Heavy Gauge Diamond Plate foot Platforms for both Hack& Squat.
-Back Pads use Flip & Lock Mechanism.
-Capacity:800 Lbs.
-Dimensions:83"L x 34"W x 56"H.
Body Solid GSCL-360
- Spring Load Lockout Handle positioned within easy reach.
-Heavy gauge Diamond Plate Foot Platform set at @ 20 Degrees.
-Weight Capacity:800 Lbs.
-Builds Mass & Strength in Thighs, Glutes, Calves & Lower Back.
-Dimensions:62"L x 47"W x 56"H.
-Olympic Weight Plates Only.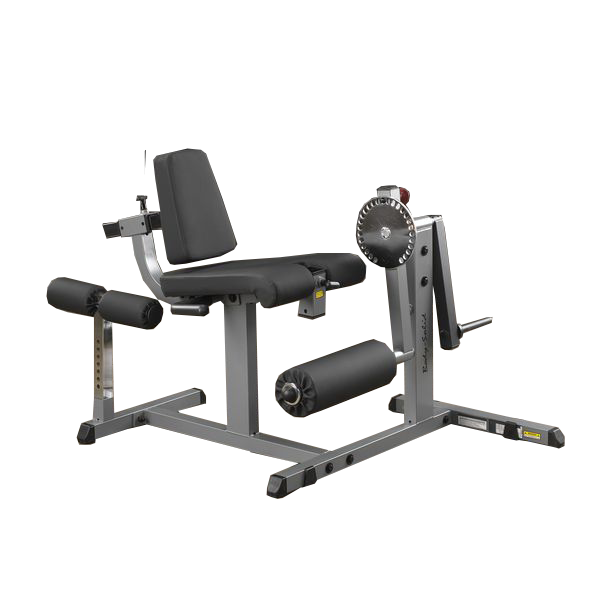 Body Solid GCEC-340
-Easy Pop pin allows for quick adjustments.
-Adjustable Lifting Arm can be positioned for Hamstring or Quads.
-Optional Olympic Adaptor Sleeve for Olympic Weights.
-Fully Adjustable seven gauge steel Cam.
-Dimensions:56"L x 44"W x 37"H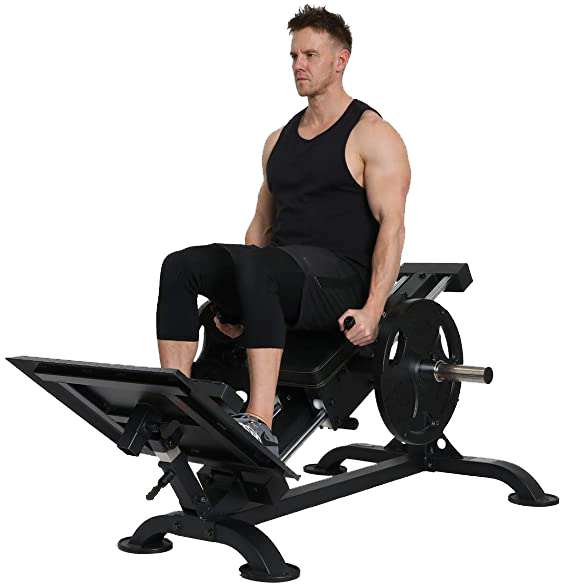 Olympic Leg Sled
-Weight Capacity: 800 Lbs.
-Carriage holds 8 Wheels on a solid Steel Guide.
-Adjustable back Pad & Seat.
-Adjustable Foot Plate:22.5"L x 23.5"W (Widens at the Top).
-Rail Angle is set at 29 Degrees.
-Dimensions: 67"l x 46.5"W x 45.7"H.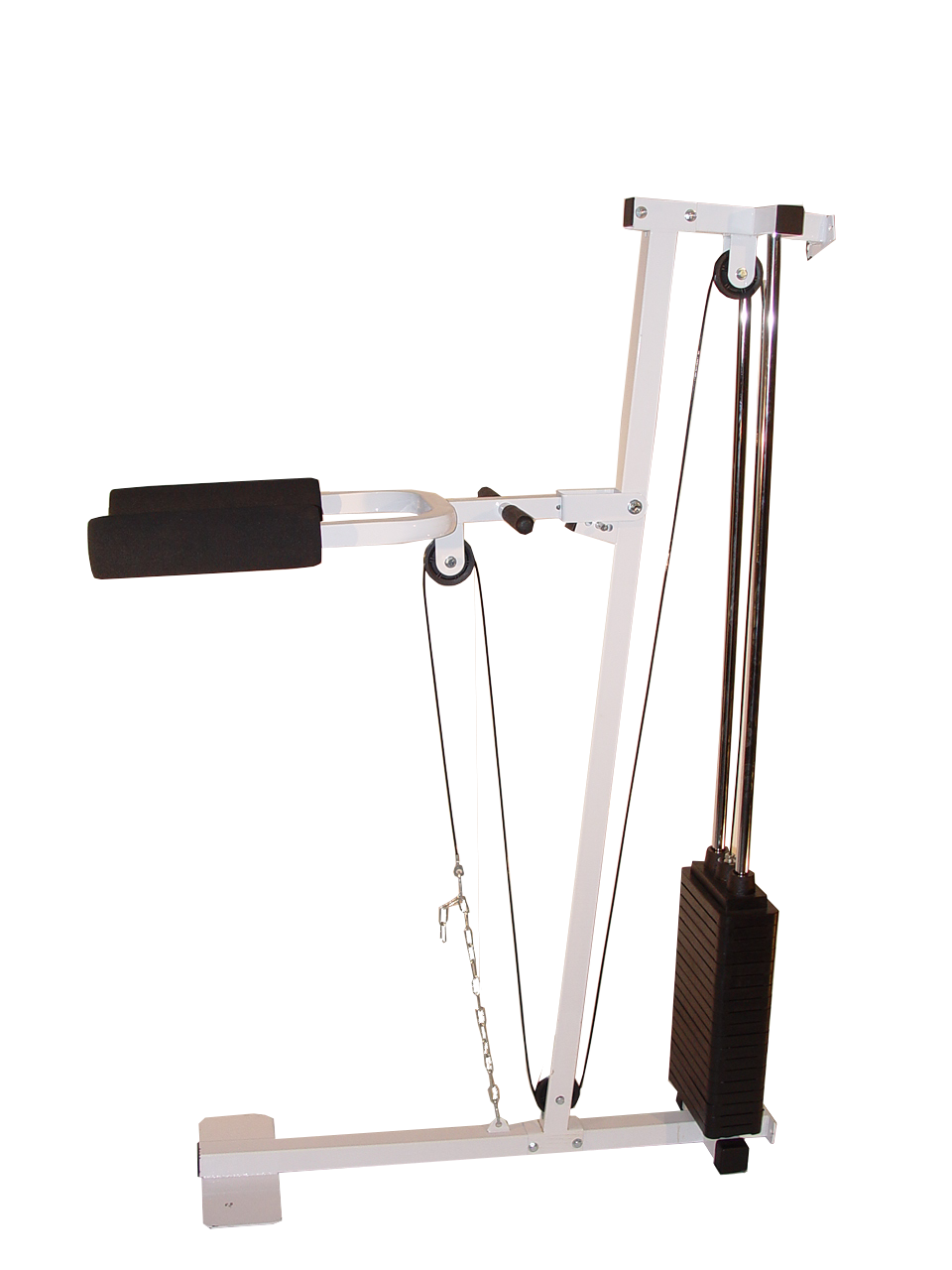 Calf Station 200Lbs
-200Lb Weight Stack.
-3 Adjustable Positions for different heights.
-Padded Shoulder Guard W/ Arm Support.
-Dimensions:16.8"W x 46.8"L x 74.4"H